Secure access hatches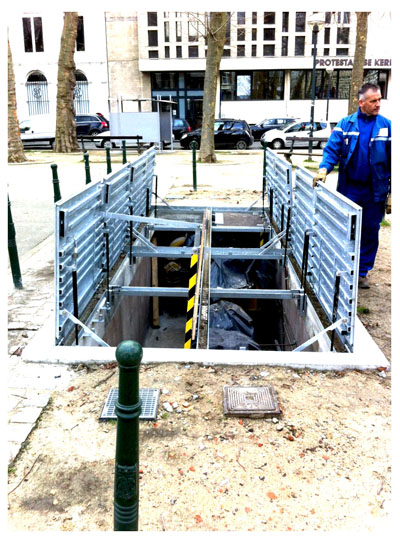 The study, development and manufacture of our underground access hatches results from a market opportunity which has led us to a progressive specialization.
The finished product must meet strict specifications, technical constraints and certifications meeting European standards.
The synergy between its design office, the expertise, the flexibility of its production and the professionalism of its team, allows Mecawa to offer a wide range of configurations and solutions to its customers.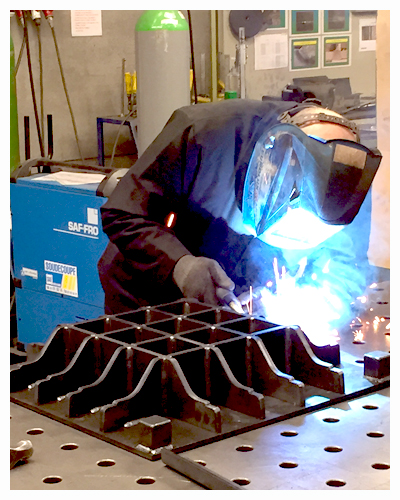 Special features
Our hatches can be locked in different ways (interior, exterior, automatic, manual, ...)
The safety of operators or pedestrians is ensured by guardrail systems.
These can be integrated into the hatches and deploy when opening the buffer.
An independent exterior guardrail, on the periphery of the hatch, can also be provided.
To gain visibility and safety, sirens, lamps, flashes can be integrated into our hatches.
In general, for all your requests for special, tailor-made hatches, our specialists in the design office are at your disposal to find the solution adapted to your needs.
General characteristics, adaptable to your needs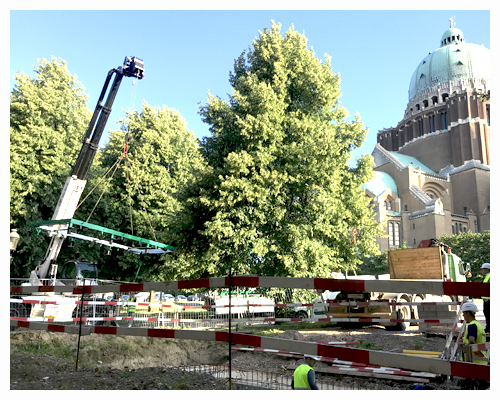 Materials : Aluminum, Stainless steel, Steel, ...
Finishes : Hot-dipped galvanizing, zinc plating, painting, ...
Standards : EN124 - A15 / B125 / C250 / D400
Existing dimensions : 900x900mm / 1900x1000mm / 1650x900mm / 2300x1100mm
Characteristics : Non-slip sheet (embossed) / Retractable handles / Gassprings / Hinges / Sealing brackets / Guardrails
Options : Thermal - Acoustic insulation / Water stop or evacuation / Fire resistance
We answer all your questions
Need more information about our product or service ? Contact us by phone or via the online form.