Customized technical shelters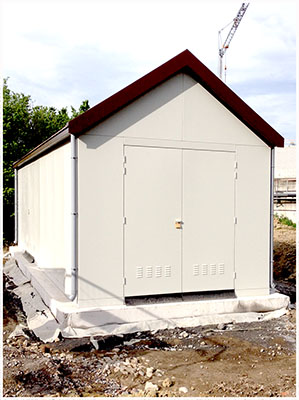 MECAWA's extensive experience in manufacturing and install aluminum metal enclosures for the protection of technical installations is correlated with the needs and requirements formulated by various partners.
Project management combined with the manufacturing process, (cutting, folding, welding, assembly, treatments and painting) the delivery and installation on site, creates real added value for the customer. .
Discover below the main characteristics and options of our shelters, boxes, cabinets, standard and on measure metal enclosures ...
Special features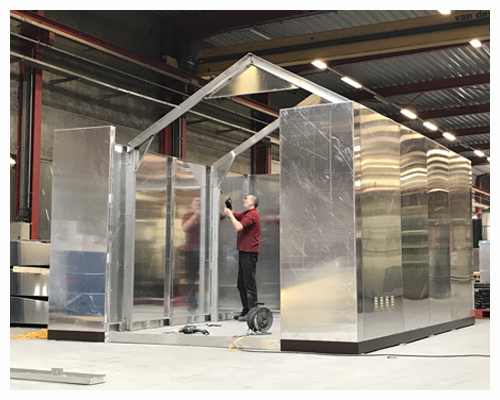 Shelters, cabinets, metal enclosures are used to protect technical installations in the following areas: gas, electricity, water, etc.
Working in aluminum has many advantages:
Low in weight
Ease of implementation
Simplification of logistics and transport processes
Mechanical and chemical characteristics appropriate to the needs
Infinite recycling
We distinguish 2 types of enclosures :
The "standardized", corresponding to the most common sizes and finishes on the market.
The "made to measure", for which a specific study must be carried out, or the dimensions and finishes can be multiple.
General characteristics, adaptable to your needs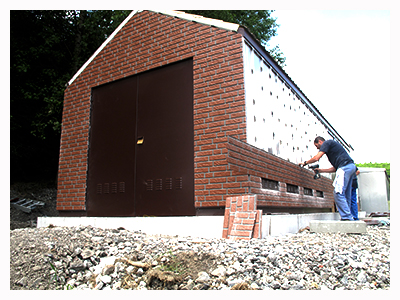 Materials: Aluminum, also available in stainless steel, steel, ...
Finishes: Painting: mat, satin, gloss - Covering: brick, wood, stone, slate
Standard dimensions: L2000xP1000xH2000mm / L1400xP600xH1200mm / L870xP420xH750mm
Characteristics: Flat roof / inclined / 1 slope / 2 slopes
Locking: With key / square key / triangular key / badge / various, ...
Options: Thermal - Acoustic insulation / Water stop or evacuation / Fire resistance
Doors: Single / double / multiple doors
We answer all your questions
Need more information about our product or service ? Contact us by phone or via the online form..