Compact high voltage shelters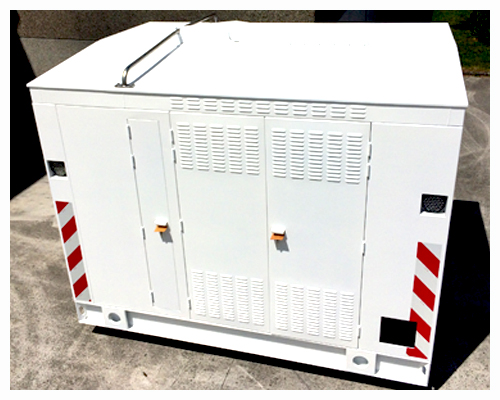 Following a specific request from one of our gas and electricity network manager partners, MECAWA has developed and produced a compact shelter, optimizing in weight and space, the handling and transport of the high voltage module with a simple grapple truck. .
This powerful cabin, easy to install, helps maintain the stability and continuity of network operations.
Particularités de nos cabines compactes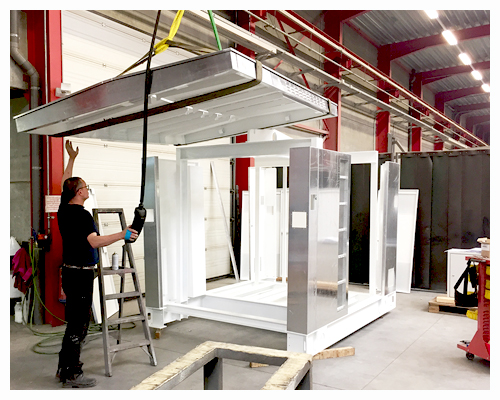 Our shelters can be handled by truck crane in 1 single lifting point, centered on the load (excluding transformer).
The dimensioning of the structure has been calculated so that during its use no permanent deformation of more than 1.5mm / m can take place.
The doors have been defined in such a way that a simple but non-penetrable access can be made to the equipment (RMU, TGBT, TFO).
An oil retention pan is provided under the transformer. The shelter is coated with dielectric paint.
Signage strips and flashing lights guarantee optimum visibility.
General characteristics, adaptable to your needs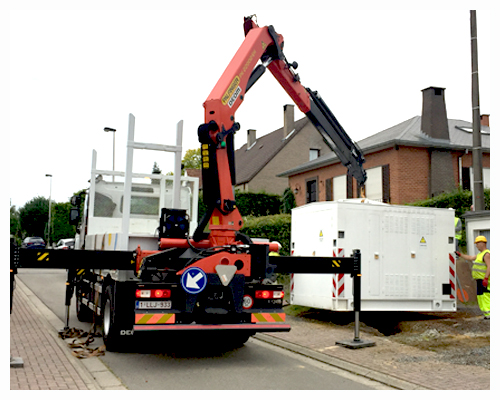 Materials: Painted steel structure, aluminum casing
Finishes: Dielectric paint 500V at 50Hz - RAL 9003
Dimensions: Length: 3000mm - Width: 2200mm - Height: 2500mm
Retention tank capacities: 292 l - 0.2925 m³
Openings: Double access doors RMU / TGBT - Double access doors TFO from 2 sides
Equipment: Harness fixing grab bar - lifting point access ladders with door closure - transport anchors - guides for installing the transformer
We answer all your questions
Need more information about our product or service ? Contact us by phone or via the online form.